World's NO. 1 Moisturizing Facial Cream
Reduces Wrinkles And Fine Lines Around The Eyes

Advanced Supreme Peptide Cream - Deep Cell Repair Formula with key peptide complexes lets you experience an undeniable transformation to firmer, radiant, younger looking skin. Softens and strengthens connective tissues, hydrates, and lifts skin to promote a supple, silk-like complexion. You will visibly see lines and wrinkles lift up and away as this exempary treatment delivers collagen re-constructive actives deep into the skin, excellerating cell repair, elasticity, and renewal. You will notice a dramatic difference in your skin tone and texture and hydration balance after one use.

With this cream you can significantly reduce wrinkles, soften and replenish skin, eliminate dryness, smooth roughness, and infuse elasticity deep within the skin. This cream is easily absorbed without residue and leaves your complexion glowing and healthy. It is a powerful, active cream for all skin types.

Combat lines, wrinkles and sagging skin with a precise blend of anti-aging peptides, nourishing essentials and other natural ingredients to rejuvinate and repair aging skin. Powerful anti-aging peptides are utilized in this Advanced formula with nourishing essentials and other natural ingredients: soothing Organic Aloe Leaf Juice, Organic Jojoba, the natural moisturizer Emu Oil (deep cleans pores enables skin toning, promotes elasticity, and delivers vital nutrients to the skin) , Coconut Oil, Green Tea Extract, Vitamin C Ester, Vitamin E and Organic willow bark, to remove wrinkles, restore elasticity and help lift and firm the face and neck area, while hyaluronic acid moisturizes deep within the skins surface.

This top leading Peptide Cream also infuses skin rejuvenating Collagen III and Omega 3, 6, and 9! With our Supreme Deep Wrinkle Peptide Cream your Wrinkles will virtually fade away!

The results: a replenished,soft, youthful, glowing complexion.


DR. OZ reveals the POWER of PEPTIDES


Dr. Oz revealed "Use peptides to enhance collagen. Like Botox it takes A Triple-Action Approach. They penetrate the skin and plump up collagen, the protein-rich connective tissue that gives shape and support to many tissues, including the skin, and work to fill in wrinkles for a long term effect. Peptides dramatically improve the appearance of skin's tone, texture and resilience, while decreasing the appearance of fine lines and wrinkles to give your face a more youthful look. It combats the appearance of wrinkles by re-energizing and hydrating the skin, while increasing firmness. It is safe for damaged, mature or fragile skin". His solution for removing wrinkles is Matrixyl 3000 and Argireline®.

Science discovered that wrinkle creams containing peptides are vital ingredients in anti aging skin care products. Matrixyl™ 3000 has shown to significantly decrease the visible appearance of wrinkles is safer, less expensive.

Supreme Deep Wrinkle Peptide Cream is formulated with Matrixyl™ 3000. Matrixyl 3000 is a combination of peptides palmitoyl oligopeptide (GHK copper peptide) and palmitoyl tetrapeptide-7. Matrixyl 3000 combines palmitoyl oligopeptide and palmitoyl tetrapeptide-7 because these two peptides produce a synergy when used together, and the skin benefits when combined, rather than if they were independent of each other. The synergy between palmitoyl oligopeptide and palmitoyl tetrapeptide-7 is dramatic.

Peptides Palmitoyl Oligopeptide and Palmitoyl Tetrapeptide-3 reduce the overall surface area of wrinkles, main wrinkle density and smooth roughness of the skin. That is why an eye cream with peptides is so important. This helps smooth wrinkles around the eyes from aging, squinting, sun exposure and even smiling and laughing.

Proven to be the Ultimate Anti Aging Moisturizing Cream On The Market, with the most powerful ingredients for aging skin. And when used with Anti Wrinkle 55 Gold Firming Serum with Argireline, ASTONISHING Results Appear.



Matrixyl 3000

Peptides contain amino acids activating genes on a cellular level that work to slow down aging skin. Matrixyl 3000 stimulates collagen synthesis and dermal matrix repair. Matrixyl is a breakthrough ingredient from France, shown to significantly decrease the visible appearance of wrinkles. It's a combination of matrikines that promotes collagen production while stimulating fibroblast cells in the skin, enabling them to significantly reduce the appearance of wrinkles.

Advanced Supreme Peptide Cream is A longer term, longer lasting approach to wrinkle reduction, anti-aging and skin care. It contains the maximum recommended quantity of the well known matrikine peptide ingredients Matrixyl™ 3000 - Peptides Palmitoyl Oligopeptide, Palmitoyl Tetrapeptide-7. These matrikine peptides activate the synthesis of dermal matrix macromolecules which decelerates with age, providing this product with visible anti-wrinkle efficacy in addition to the ability to restore and maintain skin's youthful appearance. They boost each other's collagen producing abilities, and also combine with other wrinkle fighting ingredients in a product's formula to boost collagen production and enable fibroblast cells to reduce the density and frequency of wrinkles in the skin. These Peptides combined show more promise and greater effectiveness than any other anti aging ingredient in the industry.

Read More About Matrixyl™ 3000.



This product provides a youthful, radiant complexion without surgery, injections or side effects. It has been clinically proven to reduce the appearance of fine lines and wrinkles by up to 75%. Use this product to soften your skin and look younger in days!



Ingredients
Water, Emulsifying Wax NF, Aloe Barbadensis (Aloe) Leaf Juice, Glycerin, Butyrospermum Parkii, Cocos Nucifera (Coconut) Oil and Aloe Barbadensis Leaf Extract, Cetyl alcohol, Stearic Acid, Salix Nigra (Willow) Bark Extract, Glycerin (and) Aqua (and) Butylene Glycol (and) Carbomer (and) Polysorbate 20 (and) Palmitoyl Tripeptide-1 (and) Palmitoyl Tetrapeptide-7, palmitoyl oligopeptide, Emu Oil, Simmondsia Chinensis (Jojoba) Seed Oil, Helianthus Annuus (Sunflower) Seed Oil, Panthenol, Sodium Hyaluronate, Camellia Sinensis Leaf Extract, Tocopheryl Acetate, Propylene Glycol (and) Diazolidinyl Urea (and) Iodopropynyl Butylcarbamate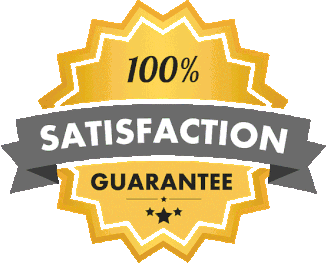 I am so certain of the amazing benefits of our Advanced Supreme Peptide Cream, I offer you a 45 day Money Back Guarantee. If you are not completely satisfied, simply return the product for an immediate refund (less shipping & handling); even if the jar is empty.


TURN BACK THE CLOCK ON AGING
When you order a 1 oz. jar of Supreme
Peptide Cream you will receive
2 FREE FABULOUS eBooks
Click on eBooks below.


2 FREE eBooks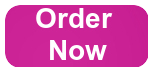 Partners In Combating Wrinkles
Advanced Supreme Peptide Cream &
Anti Wrinkle 55 Gold Serum w/Argireline






Contact